Universality and Solving Problems of Humanity
Humanity today faces numerous critical problems, from individual problems such as, alcoholism and sexual diseases, to social problems such as, the dire conditions of the elderly, abuse of children and women, and pervasive global problems like wars of aggression.
Humanity today faces numerous critical problems, from individual problems such as, alcoholism and sexual diseases, to social problems such as, the dire conditions of the elderly, abuse of children and women, and pervasive global problems like wars of aggression. If any system of life is proposed for humankind, it should be able to provide preventative measures for such problems. It should also be able to solve emerging problems. There is no doubt that the existence of the majority of our problems in the world is the result of the inability of the existing systems to neither prevent nor solve such problems. Indeed these systems often seem to encourage the manifestation of and root cause for these problems.
1. ALCOHOLISM AND DRUG ADDICTION
Although some of the existing systems, especially the secular ones, have achieved considerable scientific and material success, which have brought positive changes and comfort to some, their negative impact and pressures have led for many people to resort to self-destructive actions and habits. Consumption of narcotics, drugs and alcohol has become a universal problem.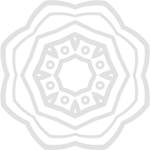 The magnitude of these problems has transcended health and social consequences resulting in war between drug smugglers and countries where drug trafficking takes place on the one hand and countries of drug consumption on the other. The crimes of drug and alcohol users vary from public drunkenness or driving while intoxicated to committing rape, manslaughter and homicide.
In the year 1979 alone, police in the U.S. reported 2,137,999 alcohol-related crimes.83 In fact, the dire effects of alcohol went far beyond this figure. In 1975, there were about 50,000,000 moderate drinkers and 14,000,000 heavy drinkers in the United States alone.84 The reliance of many Americans on alcohol and drugs seems to have grown substantially and has emerged as one of the most costly social problems and the most difficult to control.
One might be asked why has the problem of alcoholism become more serious in recent years? The answer of five leading American sociologists is:
The last decades in America were referred to as the chemical age, in which people utilize a myriad of substances in order to cope with whatever problems they face: physical pain, emotional upset, or blocked aspirations. Some have gone so far as to argue that America is a drug culture, and when we consider the enormous quantity and variety of drugs consumed by Americans each year, there may be some credence to this description.
Realizing the magnitude of alcoholism and drug addiction, many countries have taken different measures. The United States, for example, banned the consumption and the selling of all forms of alcoholic beverages and other types of drugs in 1920. This was known as the Prohibition law, which lasted from 1920 to 1933. However, despite the might of the FBI and other law enforcement agencies, it resulted in great failure and perhaps could have never succeeded.
As a matter of fact, the enactment of the National Prohibition Act was followed by widespread disregard of it. Illegal manufacturing, transportation and sale of alcoholic beverages became common. It provided organized criminals a very valuable source of business. The whole experiment resulted in a dismal failure.
This very fatal problem is not peculiar to the US. Indeed, most societies of the world suffer greatly from alcoholism, more than any other drug. According to a report published in the year 2000 by the Russian daily news paper Kommersant,87 two thirds of Russian men die drunk and more than half of that number dies in extreme stages of alcoholic intoxication. At 57.4 years, Russian men have the lowest life expectancy rate in Europe. The paper reported the results of a three year study of men aged between 20 and 55 in the cities of Moscow and Udmurita that:
"Everyone is drunk: Murderers and their victims, drowning victims, suicides, drivers and pedestrians killed in traffic accidents, victims of heart attacks and ulcers."
Mr. Chernyenko, vice chairman of the National Organization of Russian Muslims, remarks on the matter of alcoholism: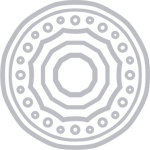 "One can say that drinking vodka or wine is a significant aspect of Russian culture, yet I can be a good Russian while not drinking alcoholÖ Most of the social problems in Russia are caused by alcohol consumption. If we can introduce some Islamic social values to Russia, the society and the country will become stronger."
It is beyond doubt that neither Judaism nor Christianity or any other system can provide a workable solution to such a problem, because alcohol consumption is an essential part of most if not all their religious and official occasions even though it is prohibited according to the teachings of The Bible, the source of their teachings. As for drugs, it is evident that influential sectors of some nominally Christian governments do support the legalization of drugs or have initiated programs--such as the free distribution of syringes to addicts - which encourage drug addiction rather than containing it. During the last five years alone, the United States government has spent $52 billion in fighting drugs with little if any success.
General Norman Schwarzkopf, Commander of the Allied Forces in the Gulf War addressed the US Congress on how the prohibition of alcohol consumption in Saudi Arabia made for better and more disciplinedAmerican soldiers, June 13, 1991)
"Our sick call rate went down, our accident and injury rate went down, our incidents of indiscipline went down, and health of the forces went up. So there were some very therapeutic outcomes from the fact that no alcohol was available whatsoever in the Kingdom of Saudi Arabia."